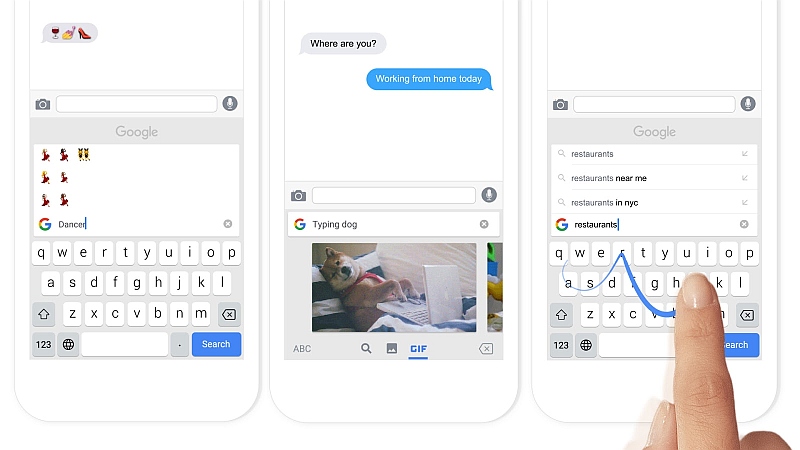 While Google is working hard to bring a smarter keyboard option, it has been discovered the spell checker feature on Gboard isn't working fine for many users. Several affected users have complained about the issues with Gboard's text correction functionality on Google product forums and Reddit. However, the search giant hasn't responded to any of the complaints reported. All this comes in the midst of the recent inappropriate suggestions that many Gboard users were receiving while typing in Hindi using the Roman script.
As spotted by AndroidPolice, a Reddit thread shows that the spell checker on Gboard is found to have broken for a long time. Users have pointed out that while Google is bringing new features, including the recent support for Morse code and the ability to make GIFs, it hasn't fixed the problem with the text correction functionality of the keyboard that needs to underline wrongly spelled words – if not correct them automatically. In some cases, obviously incorrectly typed words have no autocorrect option or suggestion visible. However, the autocorrect feature of the keyboard is still working in some cases. Similarly, you won't be able to notice the flaw while using the Gesture typing on Gboard. That being said, the issues appear to have a large impact on all the users who prefer traditional typing on Gboard using their both hands.
"I noticed that my phone no longer places the red line under misspelled words, and I can't get it to start working again," one of the affected users wrote in forum post while highlighting the issues with Gboard's text correction.
Android has the option to let users switch from the default Google spell checker to a third-party solution. However, changing the default spell check doesn't resolve the problem, and could be a security issue. Some of the users even moved on to third-party keyboard apps to avoid wrong spellings in their text messages or to get rid of incorrect search results due to misspelled queries typed through Gboard. Moreover, many affected users have spotted that the issues don't exist on older versions of the Gboard app. The Google spell checker works fine on third-party keyboards and older versions of the keyboard app.
If you're among the users who are frustrated with the behaviour of Gboard on your smartphone, you can either switch to options such as SwiftKey or Grammarly or download a past Gboard version from sources including APK Mirror.